Union Member Discounts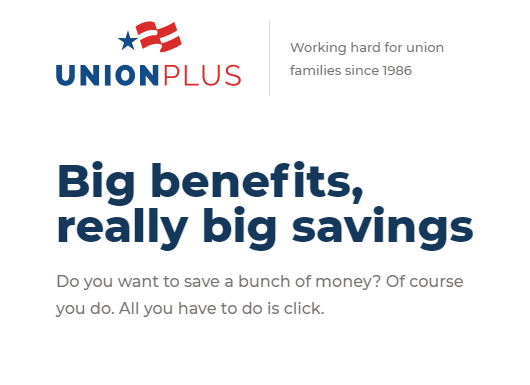 As an AFM Local 47 member, you are entitled to discounts and benefits from the Union Plus program.
Union Plus savings are brought to you by Union Privilege, established by the AFL-CIO to provide consumer benefits to members and retirees of participating labor unions. Listed below are just a few of the many discounts and savings programs offered through Union Plus:
Union Plus Credit Card
AT&T Discounts
Taxes
Home Savings
Insurance
Travel Center
Legal Aid Services
For more information visit UnionPlus.org.