Political Action Committee Fund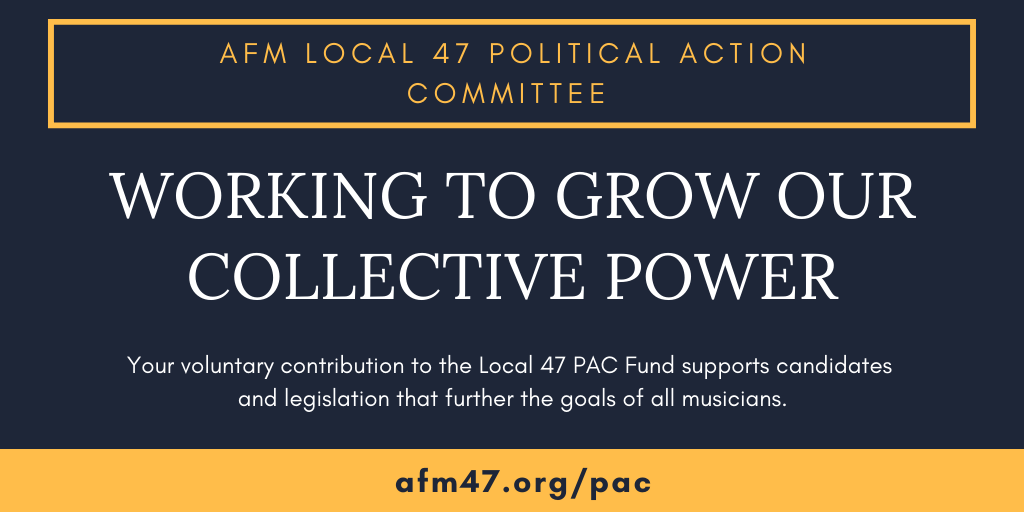 Please click the button below to make a donation online:

Other ways to donate:
- Check the "Local 47 PAC" box on your Dues Statement and write in desired donation amount

- Mail a check or money order payable to "Local 47 PAC" to: 3220 Winona Ave. Burbank CA 91504
For more information call the President's Office at 323.993.3181.
Get Involved!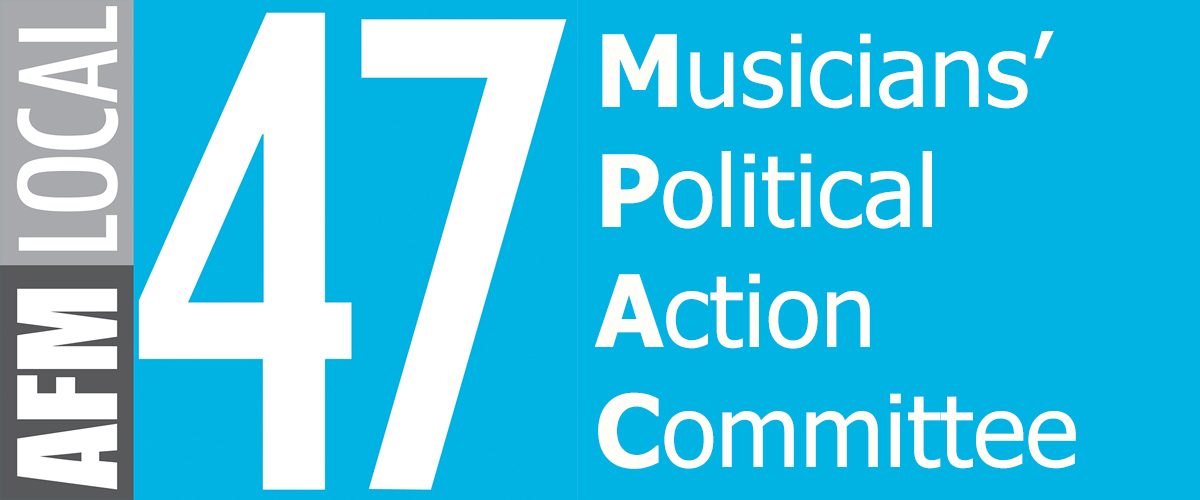 Join Musicians' Political Action Committee to get involved with actions and campaigns that protect our jobs and our livelihood.