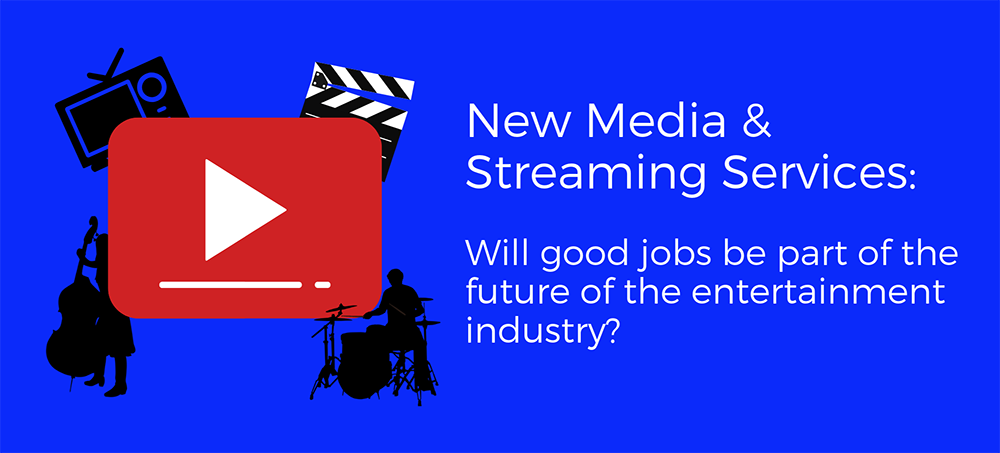 > Sign up for negotiation updates here <
Negotiations between the AFM and the Alliance of Motion Picture and Television Producers began March 13. On the first morning of bargaining, musicians held a press conference calling on the film and TV studios to engage in fair contract negotiations and protect the future careers of professional musicians as the industry shifts to streaming and online distribution. The story was reported by several news outlets including Variety, Billboard, Deadline, and Digital Music News.
After three days of intense talks, management was unwilling to accept or negotiate over our most important proposals. "Musicians who work in the television, film and sound recording industries have always participated in traditional media revenue streams that continue to enrich those who exploit our music long after we create it," Hair said. "The new media streaming proposals offered by the film studios in the current round of negotiations were not a fair bargain and were unacceptable."
On March 18, the bargaining team negotiated a brief contract extension: a 2% raise in existing wages, continuing the terms and conditions of the current agreement to Nov. 14, 2019. "We will continue our discussions with the film industry in November toward fairness in new media for our members and their families," Hair said.
Now through November, AFM musicians will be ramping up efforts to win a fair contract. Sign up to receive updates and get involved in the movement at afm47.org/newmedia.