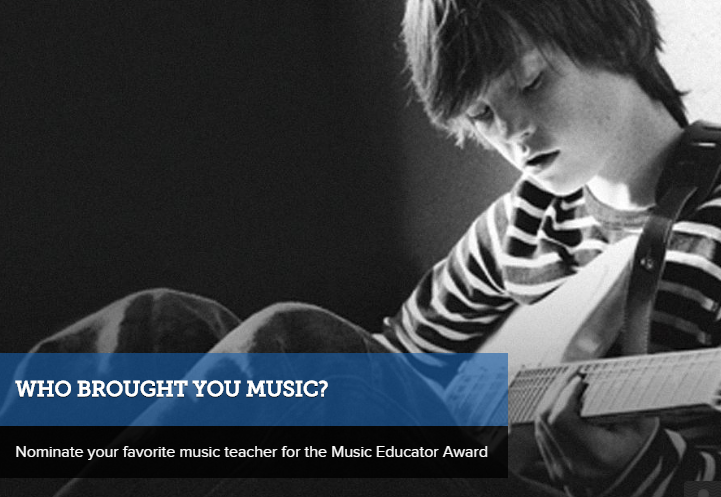 Presented by The Recording Academy and the GRAMMY Museum, the Music Educator Award was established to recognize current educators (kindergarten through college, public and private schools) who have made a significant and lasting contribution to the field of music education and who demonstrate a commitment to the broader cause of maintaining music education in schools.
Applications and nominations for the 2020 Music Educator Award are currently online at GRAMMYMusicTeacher.com. The award is open to current U.S. music teachers, and teachers can apply directly without being nominated.
Each year, one recipient will be selected from 10 finalists and will be recognized for their remarkable impact on students' lives. The sixth annual winner will be flown to the host city of the GRAMMY Awards to be recognized during GRAMMY Week in 2020. The winner will also attend the 62nd Annual GRAMMY Awards ceremony. The nine additional finalists will receive a $1,000 honorarium, and the schools of all 10 finalists will receive matching grants.
The deadline for teacher nominations is March 15, 2019.
The deadline for the 2020 application process is March 31, 2019.
Learn more and submit a nomination or application at GRAMMYMusicTeacher.com.