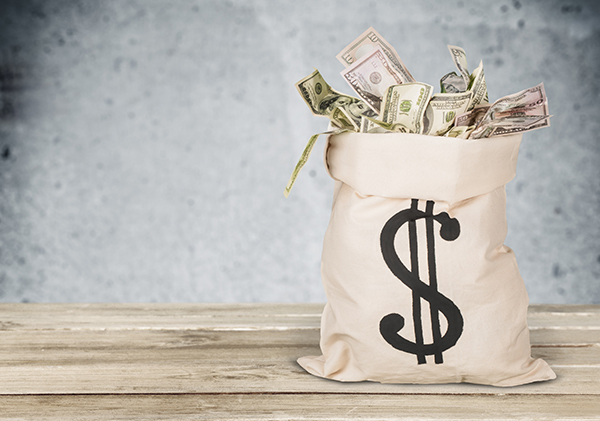 by Roxanne Castillo, Esq.
I have been receiving many calls asking how and when residuals and royalties are triggered and from where the money comes. Residuals and royalties flow from primary markets, secondary markets, and copyrights. Here is a quick guide to help you pinpoint how the money flows and to whom you should reach out if you suspect you are owed money but have yet to see a check.
Primary Markets
Primary markets are where content is initially exhibited. For example, if you performed on "Jimmy Kimmel Live!" the initial exhibition is the first television broadcast of the episode. The original session fee covers that first broadcast use. However, every subsequent broadcast requires a reuse fee. These residuals are collected by the Local where the work took place. If you don't remember where the work originally occurred, feel free to call or email me and I'll help you figure it out.
New Use
New use occurs when music you recorded for a project is used in a new and different format. For example, let's say you recorded "Can't Take My Eyes Off You" with Frankie Valli, and now it's going to be used in an ad for a Magnum Double Caramel Ice Cream Bar. This triggers a new use payment because the song was originally intended for release on an album but is now being used in a commercial. This requires an original session payment, plus use fees for all the ways the commercial will be aired (i.e. TV, internet, radio, etc.). AFM collects new use fees on behalf of musicians on covered projects, then disperses those payments to the Local where the song was originally recorded. If you think you're owed a new use payment you can always reach out to your Local to find out if AFM is already in the process of obtaining those payments or if you'd like AFM to be alerted to the use.
Secondary Markets
Secondary markets consist of instances where content is secondarily exhibited. If you worked on a film score, the initial exhibition of this recorded music would be in a theater, but once the film is released on DVD this constitutes a secondary market. The Film Musicians Secondary Markets Fund and AFM & SAG-AFTRA Fund are two organizations that administer the payment of secondary markets residuals. It's a good rule of thumb to check their websites for any unclaimed checks you may have.
Film Musicians Secondary Markets Fund (fmsmf.org)
(for motion picture, television, and digital media)
AFM-SAG AFTRA Fund (afmsagaftrafund.org)
(for sound recording ["phono"], motion picture and television in certain foreign markets, and symphonic projects)
Copyright Royalties
AFM does not collect copyright royalties. AFM original session, reuse, and new use fees are all based on contracts filed for the recording and use of that recorded music. A copyright royalty, however, is based off the use of copyrighted material. To use copyrighted material an entity must have various licenses, including a performance license, master use license, and a mechanical license.
For example, let's take Bob Gaudio, founding member of the Four Seasons, who wrote or co-wrote most of their hit songs. Let's consider the Magnum Double Caramel Ice Cream Bar commercial I mentioned earlier. Gaudio wrote "Can't Take My Eyes Off You" and holds the copyright for the musical composition. While the musicians on the contract for that commercial will get paid reuse, Gaudio will be paid a royalty for the use of his copyrighted material. Guadio will be paid for the intellectual property he created, while the musicians get paid for the service of creating the expression of that intellectual property, or laying down the track. The royalty payment for Gaudio is created out of a licensing agreement to use the song, while the reuse residual comes from the musician's service being reused.
The major difference between residuals and royalties in this situation is that residuals are paid out as the result of a service rendered (playing music) while royalties are paid out for content created (writing music). If you are a copyright holder and believe you are owed royalties, check with the performance rights organization you're a member of to find out if you're owed anything and for further guidance on enforcing your copyrights.
All materials have been prepared for general information purposes only. The information presented is not legal advice, is not to be acted on as such, and the information presented may not reflect the most current legal developments. The content of any phone call or email sent to Roxanne Castillo at a phone number or email address available in this magazine or any media connected to the American Federation of Musicians and American Federation of Musicians Local 47 or other Local, will not create an attorney-client relationship and the contents of such phone call or email shall not be considered confidential within the meaning of an attorney-client relationship. Readers should contact their attorney to obtain advice with respect to any particular legal matter.
– This article was originally published in Overture Magazine, April 2019