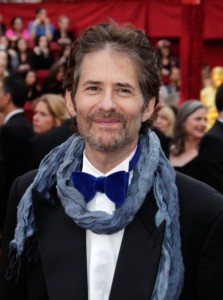 It is with deep sadness that we mourn the tragic loss of composer James Horner.
The Academy-Award winning composer was piloting his single-engine plane which crashed Monday in Ventura County, Variety has confirmed. He was the sole person on board the aircraft.
Horner, a member of AFM Local 47 since 1979, began studying piano at the age of 5, and trained at the Royal College of Music in London before moving to California in the 1970s. During his prolific career he scored more than 150 motion pictures, a substantial number of them here in Los Angeles. His work on Titanic earned him two Oscars: one for the score and another for the Celine Dion song My Heart Will Go On. Additional beloved Horner scores include Field of Dreams, A Beautiful Mind, Avatar, Star Trek II: The Wrath of Khan, Troy, Glory, Apollo 13, and The Amazing Spider-Man.
#ListenLA and Local 47′s Titled Officers, Executive Board, staff, and membership send our thoughts and prayers to Horner's family and loved ones, and the countless fans touched by his timeless music.
Originally published at listen-la.com