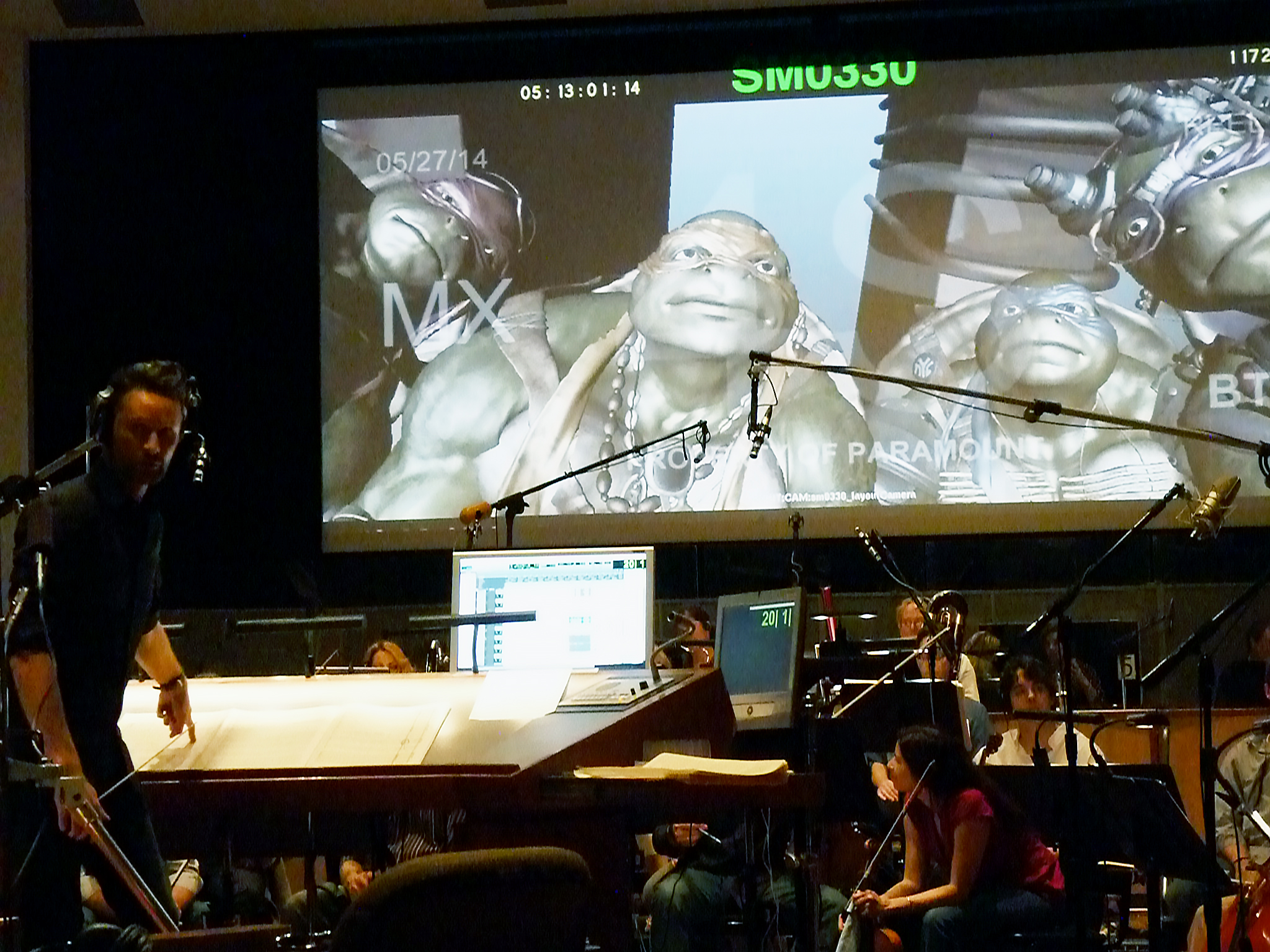 Brian Tyler scores big on the new "Teenage Mutant Ninja Turtles" movie
The latest reboot of the classic "Teenage Mutant Ninja Turtles" film series boasts an orchestral score by Los Angeles composer Brian Tyler and a 70-plus piece orchestra contracted by Peter Rotter.
On the famed Eastwood scoring stage on the Warner Bros. lot in Burbank, the scoring sessions took place over several days in June.
Read more and check out photos from one of the recording sessions at listen-la.com!