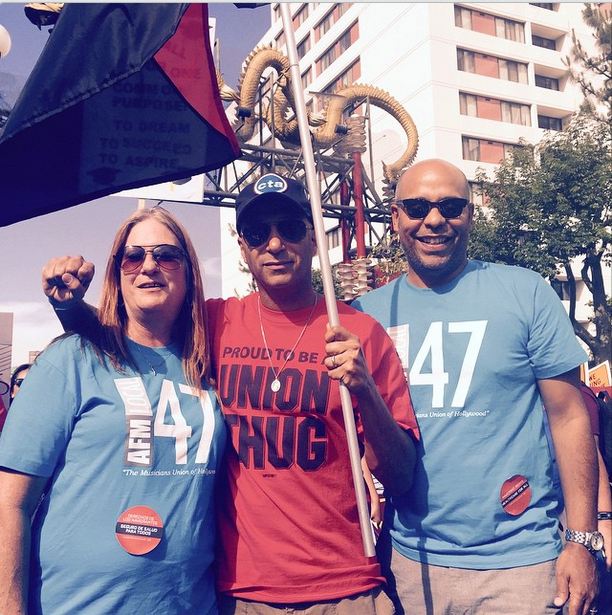 Hanging out with "Proud Union Thug," longtime Local 47 member Tom Morello (The Nightwatchman, Rage Against the Machine, Audioslave).
Above: Diane Lauerman, John Acosta; below: Gary Lasley, Linda Rapka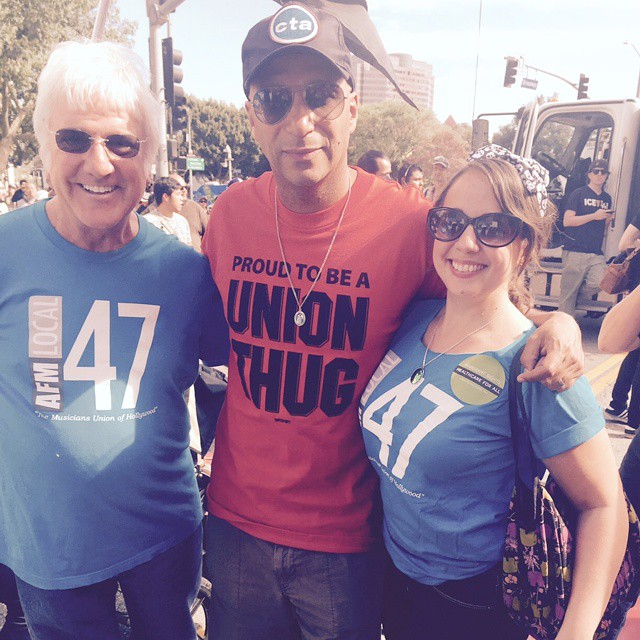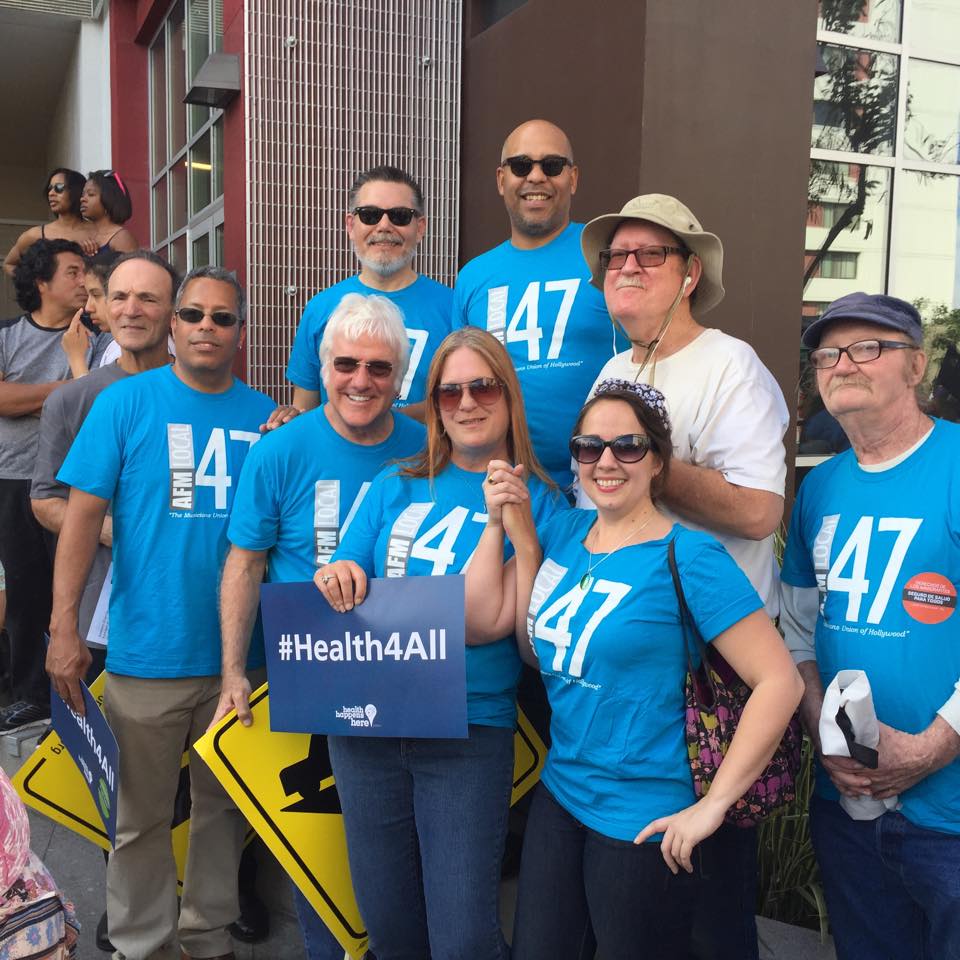 Local 47 in solidarity with Raise the Wage, Fight For $15, Black Lives Matter, LA Progressive, the ACLU, and the immigrant rights movement that seeks the implementation of DACA and DAPA without delay!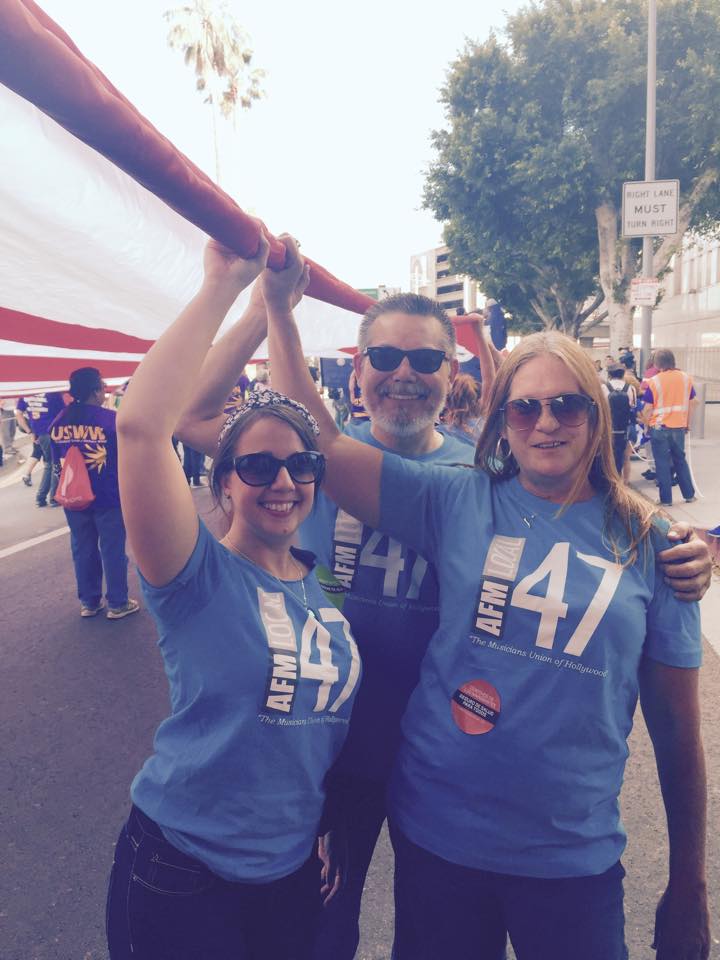 Linda Rapka, Michael Ankney & Diane Lauerman carrying Old Glory all the way from Chinatown to City Hall!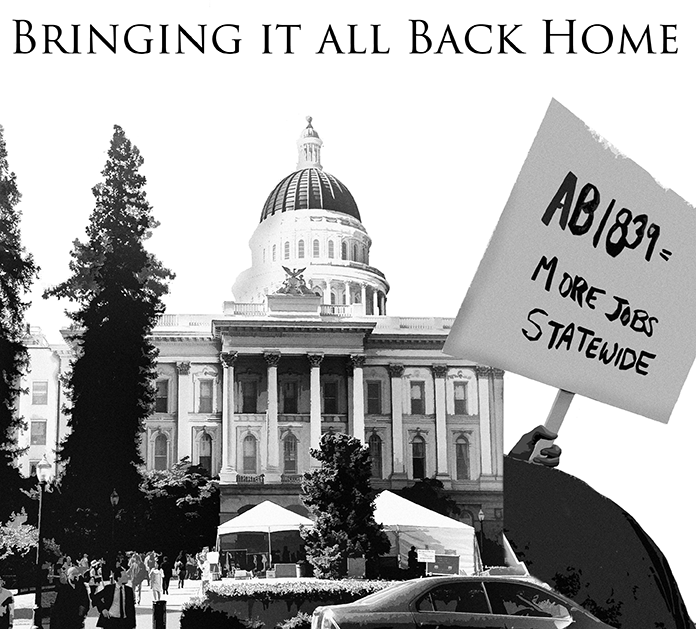 Entertainment workers take to Sacramento to bring jobs back to California
Words + photos by Linda A. Rapka
The behind-the-camera workers of th e film and television industry transformed the California State Capitol into a production studio on what was dubbed "Mobilization Day," demonstrating to lawmakers how the jobs that bring our favorite movies and television shows to life also vitalize the state's economy.
Hundreds of entertainment workers descended upon the steps of the Capitol Aug. 20 in an impressive show of support for AB 1839 (Bocanegra/Gatto), a bill that will strengthen California's film and TV tax incentive program. Continue reading →