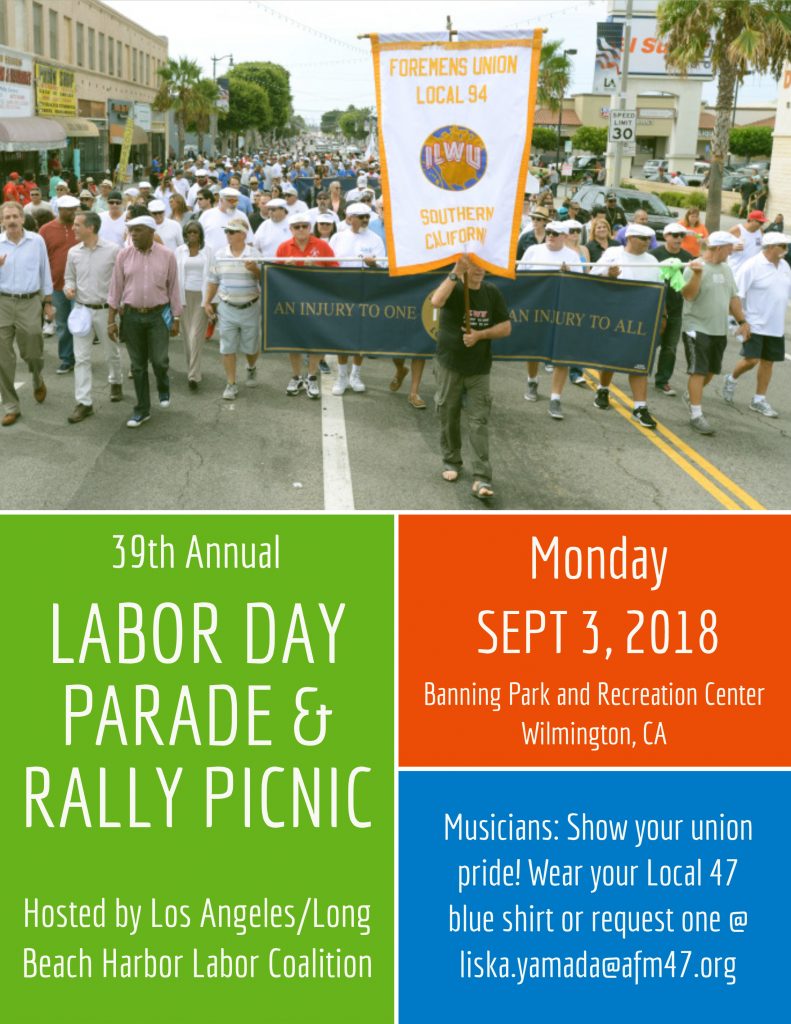 Join with LA Labor at the
39th Annual Labor Day
Parade & Rally Picnic
Monday, September 3 @ 10am
Wilmington, CA
Join AFM Local 47 President John Acosta, Secretary/Treasurer Gary Lasley & additional union leaders and fellow members for the largest Labor Day parade event on the west coast!
Musicians will be meeting at 9 a.m. at 501 Broad Ave and will be marching with members and leaders of SAG-AFTRA. Come out and show your #unionpride!
Marching bands, union delegations and floats, classic cars and motorcycles will be marching north to Banning Park. The picnic and rally commences at noon. Bring the family and join with our union sisters and brothers for live music and free picnic.
Official Facebook Event Page
Continue reading →